PAULINE BOUDRY und RENATE LORENZ, Normal Work, 2007, Video, 13 Min, Foto Aurélien Mole, © Boudry_Lorenz, Collection 49 Nord 6 Est Frac Lorraine Metz FR
Avec Œuvres Fortes – Féminismes et géographies, la Stadtgalerie Saarbrücken pioche 23 femmes artistes dans la collection du Frac Lorraine.
Après In the Cut*, la Stadtgalerie Saarbrücken poursuit son exploration des productions autour de la différence et des diversités sexuelle, culturelle et physique. Pour ce projet transfrontalier d'exposition, initié avec le Frac Lorraine (Metz), ont été sélectionnées les œuvres de 23 plasticiennes et performeuses. Ainsi retrouve-t-on le Consumer Art de Natalia LL. En 1972, cette Polonaise proposait des représentations de la femme d'une ironie mordante dans un pays catholique ultra conservateur. Débordant de sexualité et de naïveté, son personnage épluchant et mangeant une banane renvoie aux hommes leurs propres fantasmes et clichés. Plus d'une décennie plus tard, ce sont les Guerrilla Girls, collectif new-yorkais portant une tête de gorille, qui brocardent le sexisme du milieu de l'Art à coup d'affiches provocantes (Do women have to be naked to get into the Met. Museum?) et de chiffres chocs. Tout aussi puissants sont les proverbes brodés et subtilement acerbes d'Annette Messager : Les Figues vertes et les femmes mûrissent à force d'être palpées ou Corrigez votre femme dès le premier jour.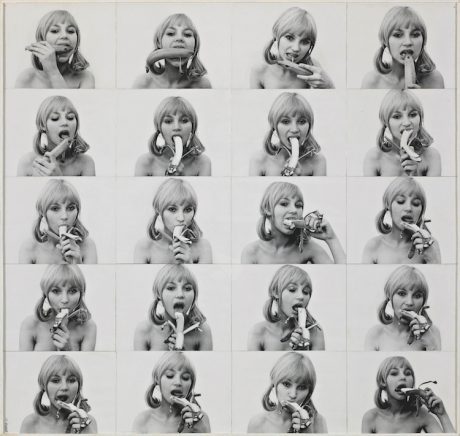 ---
À la Stadtgalerie Saarbrücken, jusqu'au 8 septembre 
stadtgalerie.de
* Voir Poly n°211 ou sur poly.fr