Tania Soubry : DJ Whimsy or what will the climate be like? © David Bonnet
La dégradation climatique provoquée par les humains nourrit la nouvelle création de Tania Soubry : DJ Whimsy or what will the climate be like?
Trois interprètes et un DJ lancés dans une rave party en forme de comédie musicale, « comme un grand organisme qui bat et pulse ensemble ». Tel est le nouveau défi performatif de Tania Soubry. La chorégraphe luxembourgeoise, installée à South-East London, chérit la transdisciplinarité et voit « la joie et le plaisir de la danse comme des forces libératrices ». Son travail, « motivé par une écologie politique des choses et par un réenchantement poétique du monde », suit les tensions, les curiosités et les désirs qui nous meuvent à travers le sensuel, l'humour ou encore la solidarité. Dans sa dernière pièce, dont la première verra le jour au Grand Théâtre de la Ville de Luxembourg, la musique représente le climat bousculé auquel les danseurs répondent dans un jeu d'influences réciproques. Sur des remix de titres phares ayant marqué l'histoire de la rave et des extraits de chansons populaires depuis les années 1950, s'ouvre une réflexion autour des conséquences physiques et mentales du bouleversement climatique sur notre espèce.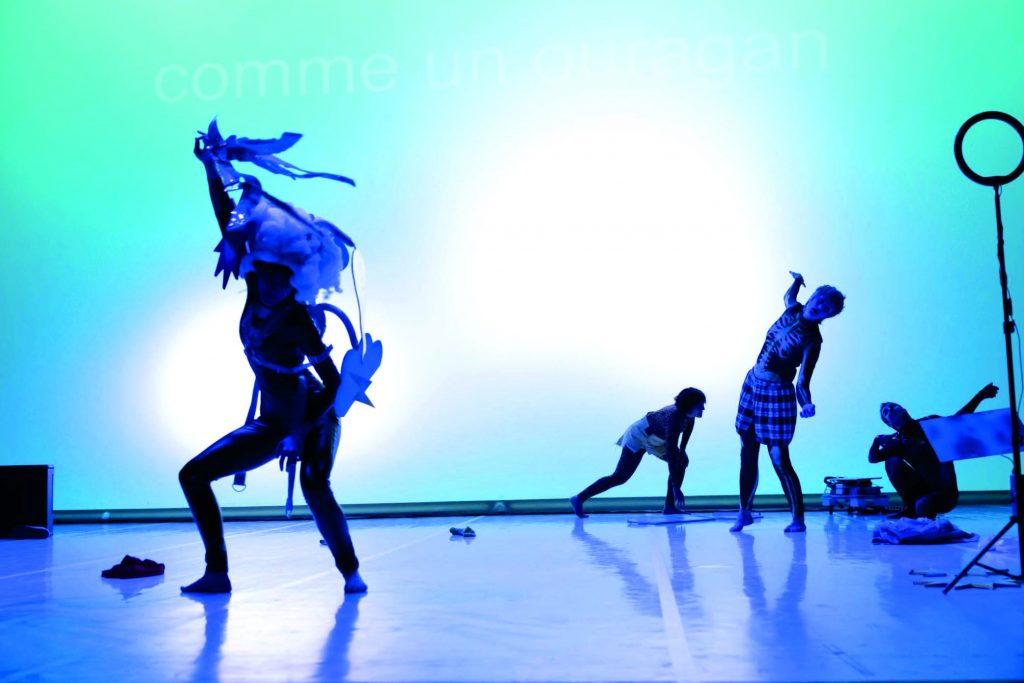 En miroir, le questionnement de sa mise en récit collectif se déploie entre anxiété et refoulement, extase de la fête et urgence vertigineuse d'une crise globale. La transe cosmique, qui nous emporte et esquisse des futurs alternatifs, invite à se connecter les uns aux autres. DJ Whimsy or what will the climate be like? imagine « de nouvelles manières de dealer avec le présent en étant les témoins des tensions et des luttes systémiques intersectionnelles dont nous faisons partie, mais en regardant en face les climats qui nous habitent ». Épousant les luttes de notre époque avec une esthétique pop (symboles en carton et costumes de fête en combinaison lycra), Tania Soubry empoigne par sa pratique incarnée le besoin de justice sociale et environnementale, dans un jeu de corps qui chemine avec la fragmentation, la survie du plus fort et l'impact de l'individualisme.
---
Au Grand Théâtre de la Ville de Luxembourg mardi 6 et mercredi 7 décembre puis au Centre culturel régional Opderschmelz (Dudelange) mercredi 19 avril 2023